The vegetable garden isn't the usual source of inspiration when it comes to perfume, but for Ramdane Touhami and Victoire de Taillac, the intensely creative husband and wife duo behind Paris-based beauty brand L'Officine Universelle Buly, humble vegetables from beetroots to sweet potatoes are central to Les Jardin Francais, a new collection of six fragrances and body products.
Inspired in part by the plant hunters of the 18th and 19th century and fueled by their own vegetable garden at Victoire's family property in southwest France, the collection transforms familiar vegetables into otherworldly scents.
Recently, we reached out to the couple to get the lowdown on how becoming a vegetable grower has fed into being a Parisian perfumer.
Photography courtesy of L'Officine Universelle Buly.
The couple are superstars of the fragrance world, working as creative directors and entrepreneurs. Ramdane has his own creative agency, Art Recherche Industrie and has worked for numerous brands from Liberty to Moncler but is probably best known for rebooting France's storied candle maker, Cire Trudon. Victoire, meanwhile, worked for the cult boutique Colette before the couple later joined forces, first to create the niche perfume consultancy Parfumerie Générale, and then later to reinvent Buly, whose stores are a 19th-century-inspired treasure trove of potions and beauty essentials, including water-based scents in porcelain bottles, exquisite lip balms in octagonal monogrammed cases, and scented candles in marble jars. In 2018 the couple published their first book, An Atlas of Natural Beauty.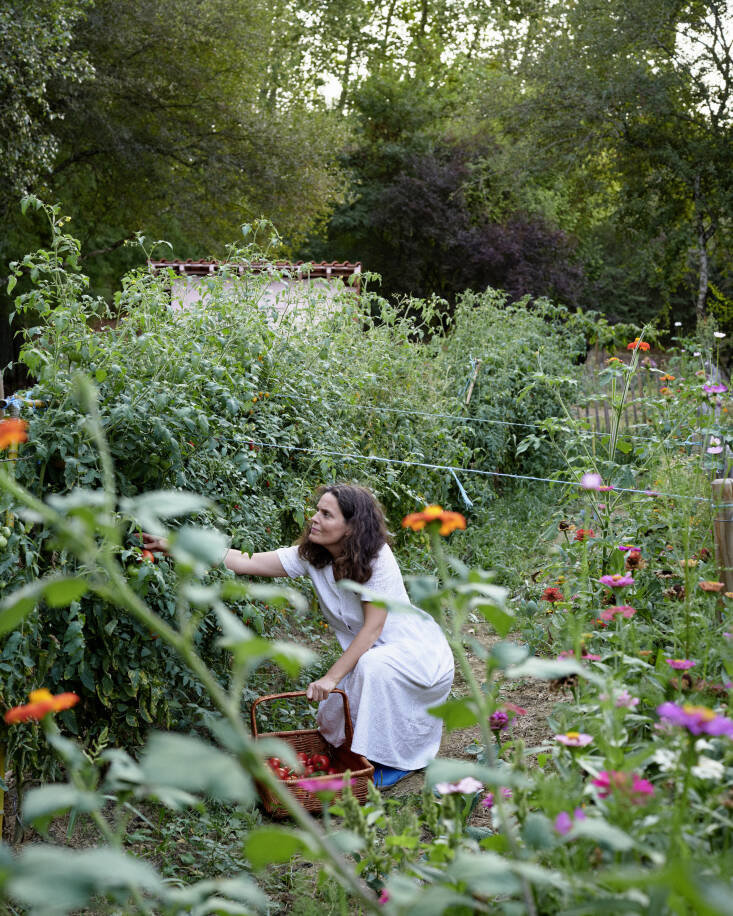 For Victoire the veg patch offers a rich source of scent, even though vegetables have long been sidelined in the perfume world in favor of the romantic and luxurious appeal of feminine flowers. Her wake-up call to the potential of using vegetables as the inspiration for a collection of scents was her own potager at her family home in Gascony, in southwest France. The experience of growing edibles for her young family has transformed her work as a perfumer: "It completely changes your sense of smell. Because we have the soil, we have the moisture and warmth. And then when you take them out of the soil and cut the leaves, there are even more scents. Everything about it has changed my sense of smell—it's improved so much."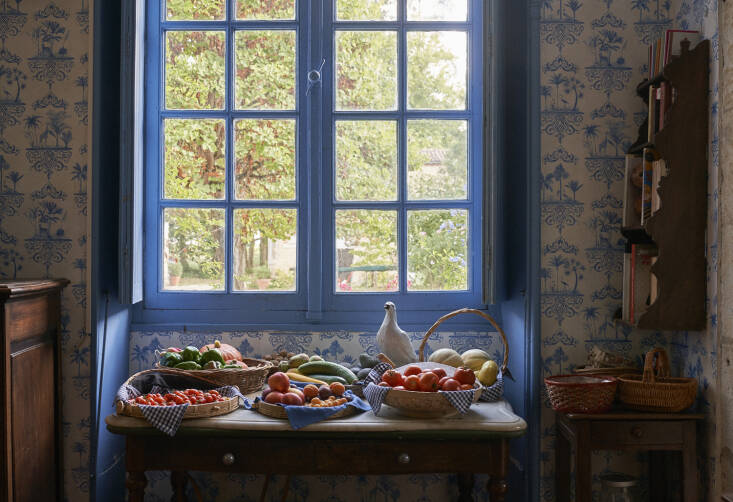 Ramdane had been thinking about doing vegetable-inspired fragrances for a while, says Victoire, but the catalyst was a 19th-century collection of seeds that a dealer friend in Paris found for them. "It was like a library and suddenly you see there is so much out there in nature, so why not be inspired by this?" says Victoire. The exotic packets of seeds, gathered from around the world, have inspired the evocative collection of vegetable-based scents that were a year in the making.